One more year takes place the Workshop Specialization Course in Strategic Intelligence for innovative organizations, promoted by the Department of Business Organization of the Faculty of Economics and Business and the Observatory for Technology Transfer of the University of Alicante. The workshop has the collaboration of leading organizations such as SCIP Spain, CDE Competitive Intelligence, e-Intelligent, IT Institute of Technology (ITI), INVAT-TUR or Kimitec Group, among others.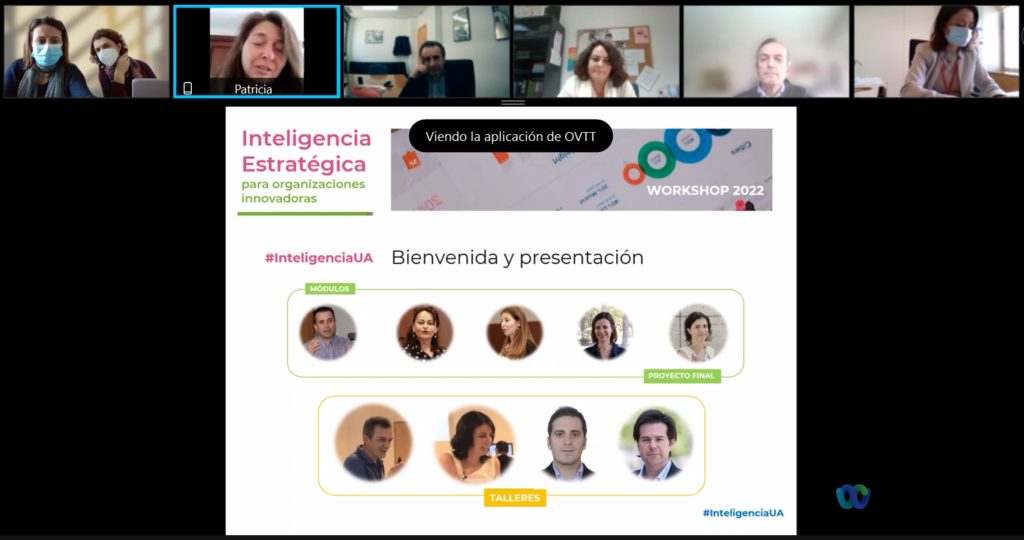 An intensive week of practical training in strategic intelligence through workshops and virtual round tables with national and international professionals and experts, from countries such as Spain, Argentina, Colombia and Cuba, among others.
Strategic intelligence is becoming an essential business practice to compete in an increasingly digital environment, especially facing the Covid-19 impact. Knowing the latest news and competitors, systematically monitoring what is happening in the environment, anticipating changes and making informed decisions are some main advantages for organizations and companies.
The participants of the 4th Course of Specialization in Strategic Intelligence of the University of Alicante will learn key management practices and successful experiences for the implementation of monitoring systems and strategic intelligence in innovative organizations. The activity can be followed on social networks with the hashtag #InteligenciaUA.
The Workshop has a high national and international participation and has already trained more than 80 professionals from organizations such as research groups, startups, technology transfer offices, technology observatories, business R&D units, patent advisors, technology centres and institutions. both public and private.
More information: #InteligenciaUA
See other topics