One more year takes place the Workshop Specialization Course in Strategic Intelligence for innovative organizations, promoted by the Department of Business Organization of the Faculty of Economics and Business and the Observatory for Technology Transfer of the University of Alicante.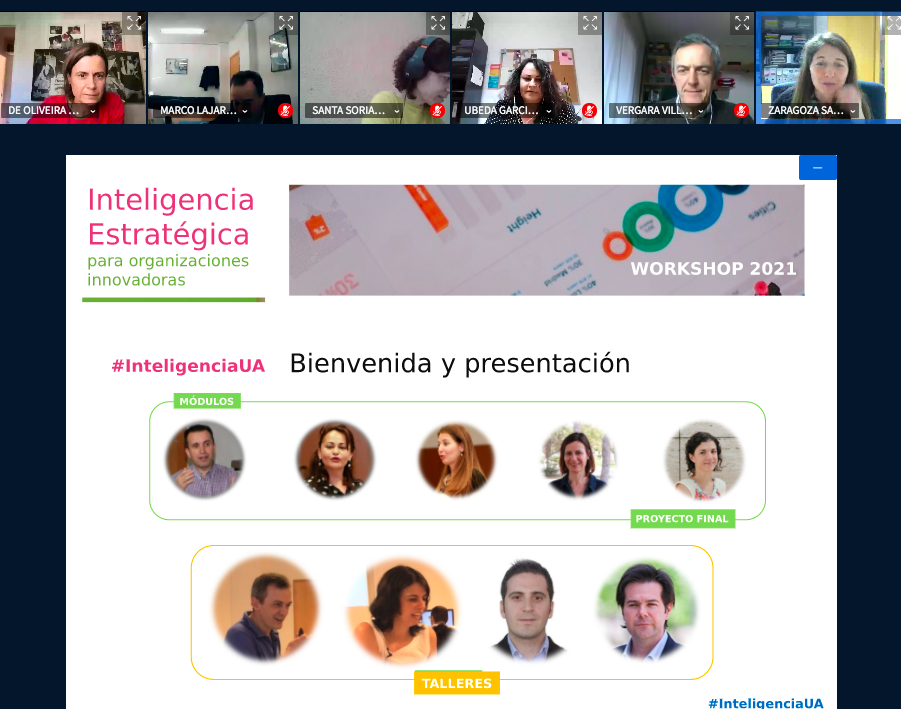 This year with the collaboration of leading organizations such as SCIP Spain, CDE Inteligencia Competitiva, e-Intelligent, Instituto Tecnológico de Informática (ITI) or INVAT-TUR, among others.
An intensive week of practical training in strategic intelligence begins through workshops with professionals and national and international experts, from Spain, Argentina, Chile, Colombia, Peru or the Dominican Republic, among others.
Strategic intelligence is becoming an essential business practice to compete in an increasingly digital environment, especially facing Covid-19 impact. To know the latest news, monitoring competitors, anticipating changes and making informed decisions, are some of its main advantages for organizations and companies.
More information: #InteligenciaUA
See other topics