It is open the enrolment for the 4th edition of the specialized Course in Strategic Intelligence from the University of Alicante, Spain. Until the 7th of October you can enrol, and also you have the opportunity to participate in the online modality.
This is a dual program due to the COVID-19 situation having its workshop from the 7th to the 11th of February 2022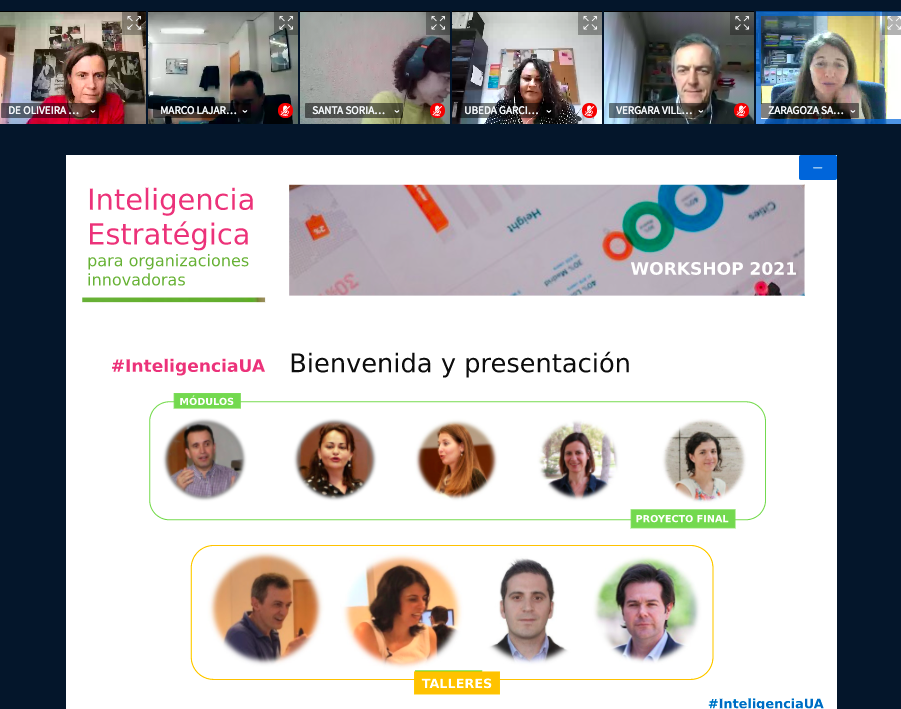 Up to date, there were more than 80 professionals trained in monitoring and intelligence with a strategic point from companies, universities and institutions from Spain, Chile, Argentina, Colombia, Mexico, Costa Rica, Peru, Ecuador, Dominican Republic and Cuba.
All information about the contents and program of the course:
See other topics