EPO Tech Day 2022: Technologies of Transformation
EPO annual meeting that brings together inventors and experts to analyse the transformation technologies with the greatest impact according to patents.
2022/02/16
Internet (Europe)
On February 16th, the European Patent Office (EPO) celebrates its EPO TECH DAY 2022. This is a virtual event dedicated to analysing those high-impact transformation technologies according to patent registrations.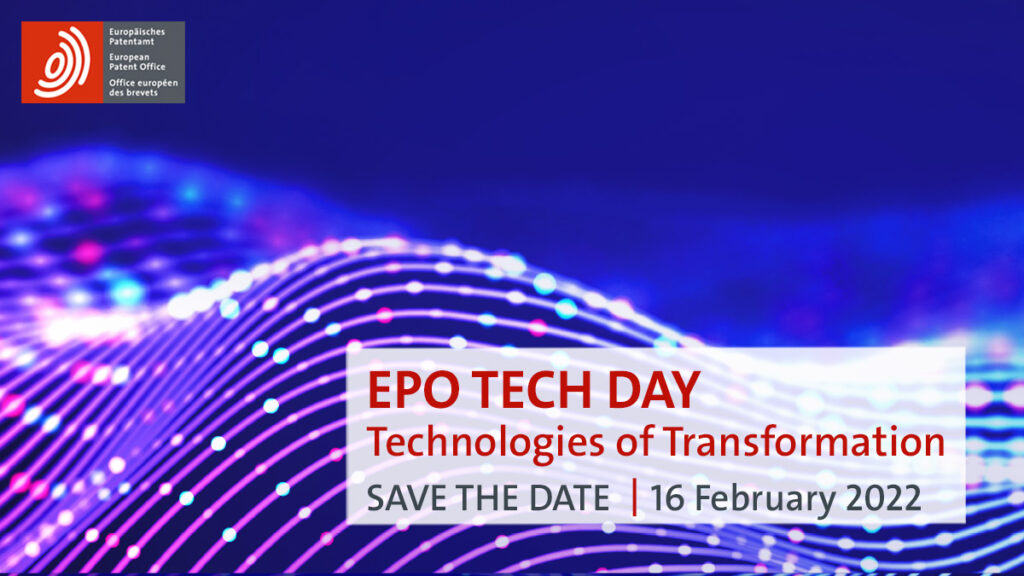 This annual event will bring together inventors and experts from across the EPO to explore the technological landscape to come, with special attention to disruptive technologies in fields as diverse as climate change, health, energy, plastics and new materials, waste management, transport or the agri-food sector. The format of these talks will consist of a series of dynamic conversations between EPO experts and inventors.
More information: EPO
See other sectors