Patents are a form of scientific and technological knowledge protection. Specifically, they represent a temporary exclusive exploitation privilege granted by the State for what is claimed in the patent application. It should match the patentability requirements which are novelty, inventive step and industrial application.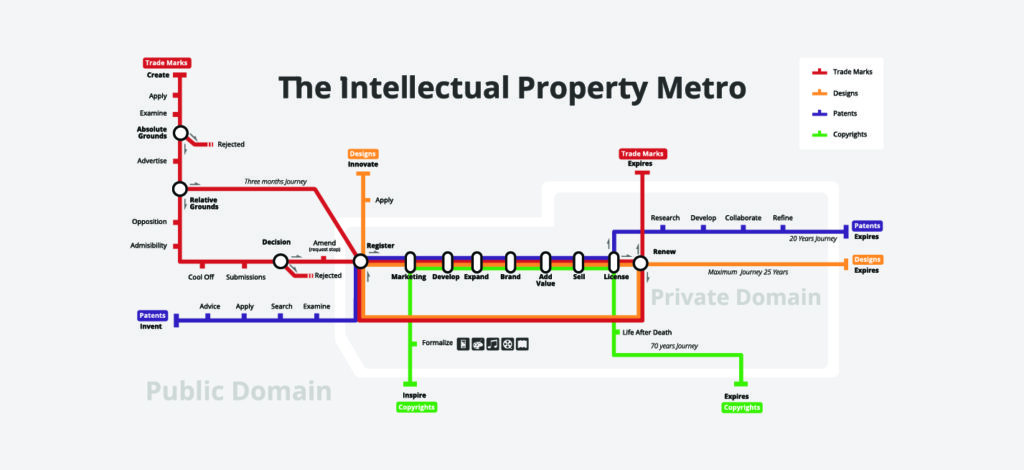 The main features of patents as intellectual property right are:
Protected object: new technical inventions that involve an inventive step and are able of industrial application.
Type of protection: the exclusive right to industrial and commercial exploitation of the patent object. It prevents any third party from manufacturing, offering, using, marketing or importing the invention without the owner's consent.
Duration: 20 years from the filing date, renewable annually with the payment of fees.
Competent Body: as territorial rights, its concession depends on the competent institution in each country; at the same time there are transnational procedures for greater management agility and efficiency.
The exclusive privilege given to the applicant obliges to public disclosure of the invention information. This is strategic for technology monitoring and intelligence practice as a source of information. It is estimated that approximately 70% of the technical literature is published through patents, moreover, those are internationally standardised documents. This provides relevant, detailed and anticipatory information on the appearance of new and emerging technologies and products on the market.
Take advantage of the patents informative value for technology monitoring and intelligence with #MoocVT Module: Technology information management, as well as improving analysis skills with Patent mapping and patentometry studies.
More information: WIPO Patents