BioSpain 2023
BioSpain 2023 represents the professional forum of reference for the biotechnology industry in Spain, with the latest trends and innovations in biotech.
2023/09/26
Barcelona (Spain)
BIOSPAIN 2023 takes place in Barcelona, Spain from the 26th to the 28th of September 2023. It is the largest biotech event organized by a national bio-industry association in Europe and one of the largest in the world dedicated to the biotechnology sector.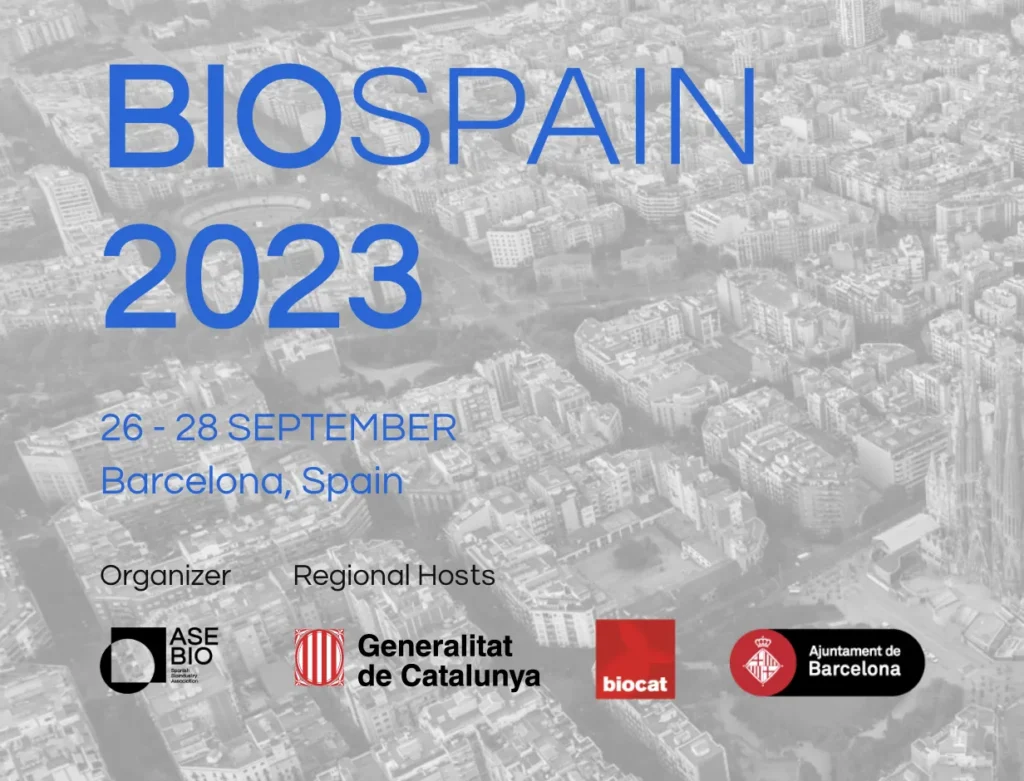 It is a space for networking and technology transfer among science, academics, research, and industry, gathering together more than 850 entities and 1500 international professionals in one-to-one meetings for collaboration and business.
More information: BioSpain 2023
See other sectors