#InnovaPlásticos 2021
Online event focus on Plastic and Raw Materials Industry and its commitment to sustainability.
2021/06/23
Internet (Spain)
On June 23 and 29 takes place, the 4th edition of #InnovaPlásticos with two virtual sessions focused on the potential of the plastics processing industry. These webinars are promoted by the Sustainable Chemistry Innovation and Technology Platform, SusChem-Spain and the European Association of producers of plastic and raw materials and will intend to show different success stories of industrial R&D in the field of plastics and their contribution to sustainability.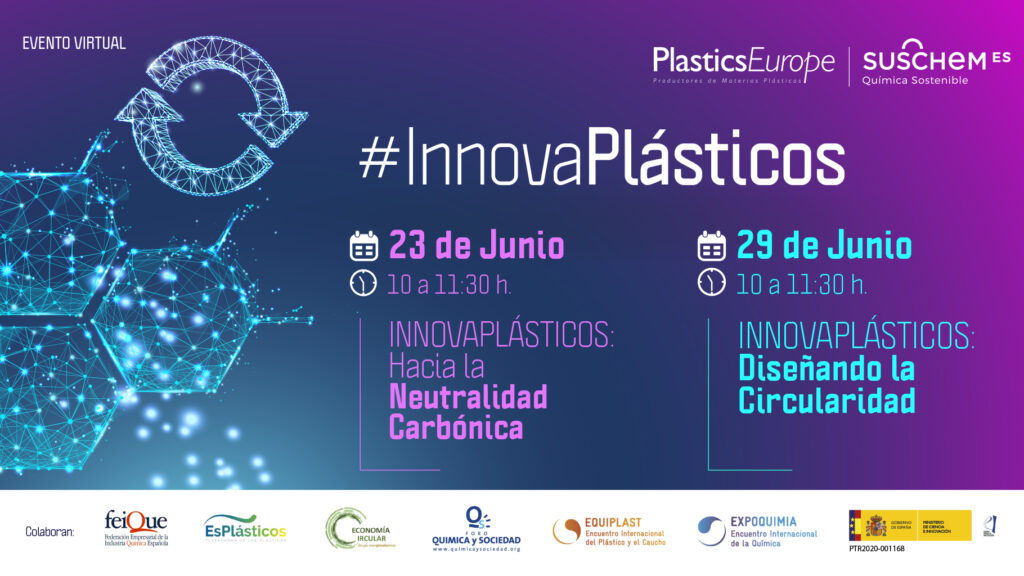 The digital edition of # InnovaPlásticos will include two webinars dedicated to:
23 June: # InnovaPlásticos, towards carbon neutrality.
29 June: # InnovaPlásticos, designing circularity to achieve a model truly supported by the circular economy.
Registrations are open until full capacity is reached.
More information: SUSCHEM
See other sectors