AgTech Latam 2021: The digital transformation of Latam Agrotech
Professional forum on digital transformation and innovation in agrotech in Latin America with the latest digital technologies to transform agriculture.
2021/08/04
Internet (Latam)
From August 4 to 6 the AgTech Latam 2021 is held online with the topic "The digital transformation of Latin American Agriculture", where the main technological and commercial developments and innovations on the use of digital tools in agriculture will be addressed. Agtech Latam 2021 will gather companies, investors, farmers and entrepreneurs who are developing the new Latin American agricultural landscape.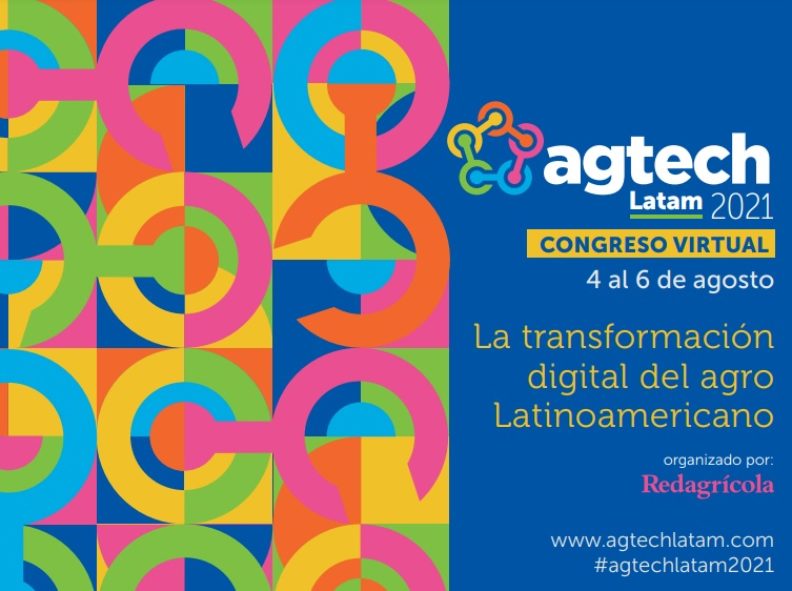 The digital transformation of Latin America agrotech:
The topics that AgTech Latam 2021 will address will be the following:
News in the use of sensors in the fields
Innovative irrigation monitoring and control systems
Use of drones
Remote monitoring of crops
Precision farming
Analytics and data usage
Food e-commerce
The new marketplace for agricultural inputs.
Intensive agriculture, vertical agriculture.
Field management software
New machinery, robotics in agriculture.
Startup contest
Presentations of the most successful agrotech startups on the continent.
More information: AgroTech Latam 2021
Find out more resources to improve technology intelligence in the agribusiness sector with initiatives such as the Tierra Platform for open competitive intelligence for the agrotech sector.
See other sectors