WIPO presents an Intellectual Property Guide for Startups, designed to bring intellectual property issues closer to startups.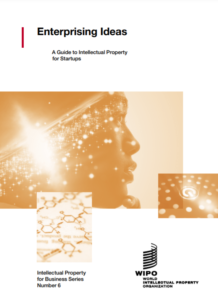 How to manage intellectual property in startups?:
This guide provides a step-by-step guide to IP management in technology start-ups, as well as helpful case studies and sample checklists to help implement strategic issues. In doing so, the guide is designed to illustrate how small and medium-sized businesses can use intellectual property registries to remain competitive and manage risk. In this sense, the guide is aimed at emerging companies that bring innovative solutions based on technology to the market, and it will also be useful for any entrepreneur who wants to fully understand the industrial and intellectual property system.
In addition, in #MoocVT you will find open learning resources to learn how to take advantage of industrial and intellectual property value, mainly patents, utility models and trademarks, as well as specialized tools for technology monitoring intelligence available to everyone with # Open_tools.
Mote information: Guide to Intellectual Property for Startups (WIPO)