Mexican Microsystems Consortium
The Mexican Microsystems Consortium (CMM) promotes scientific research and technological development of Microsystems in Mexico. It acts among the productive, governmental, academic and research sectors in the region. The work is focused on improving the scientific and technological capacities of Mexican companies and increasing its competitiveness. The main lines of activity are: Innovation and entrepreneurship. […]
San Francisco 1626 - 102, Col. Del Valle, Del. Benito Juárez C.P. 03100, México D.F.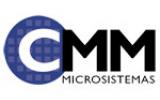 The Mexican Microsystems Consortium (CMM) promotes scientific research and technological development of Microsystems in Mexico. It acts among the productive, governmental, academic and research sectors in the region. The work is focused on improving the scientific and technological capacities of Mexican companies and increasing its competitiveness.
The main lines of activity are:
Innovation and entrepreneurship.
Technological developments.
Technology management.
Specialised training.
Support for the generation of new products and processes.
Specialized advice.
Strategic Alliances.
Access to financing
CMM is a spin-off of the United States-Mexico Foundation for Science (FUMEC), with whom it collaborates closely in its TechPyme Program. The collaboration focuses on promoting Industry 4.0 technologies, mainly the Internet of Things, robotics, industrial automation, horizontal and vertical systems, and KPI systems.
More information: CMM
See other topics