Corporación Empresarial del Oriente Antioqueño
The Corporación Empresarial del Oriente Antioqueño (CEO) is a non-profit association that brings together more than one hundred large companies and mypes from various economic and productive sectors in Oriente Antioqueño (Colombia). Since 1984, CEO promotes business development in the region, the quality of life of the community and the protection of the environment, betting […]
Km 7 vía Rionegro – Llanogrande Rionegro. Antioquia, Colombia.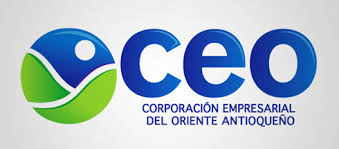 The Corporación Empresarial del Oriente Antioqueño (CEO) is a non-profit association that brings together more than one hundred large companies and mypes from various economic and productive sectors in Oriente Antioqueño (Colombia).
Since 1984, CEO promotes business development in the region, the quality of life of the community and the protection of the environment, betting on projects that generate sustainable development, business strengthening and comprehensive security.
More information: CEO
See other topics